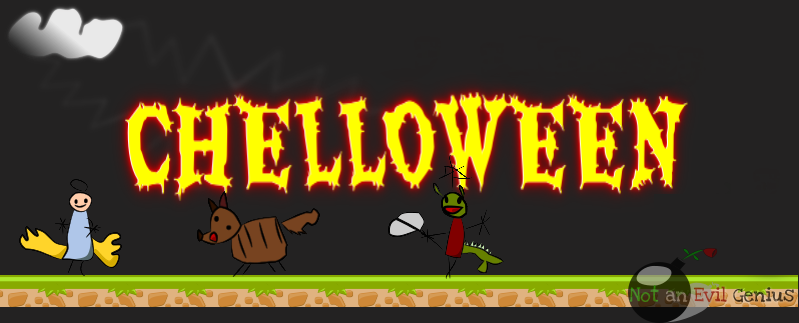 Chelloween
Dare you step into a world of angels and demons, giant wolves, baby wolves, ghosts and unbearable cuteness?
Experience a world created by a six year old. Waay too many monsters, no coherent narrative and buckets of fun! Collect stars and, erm, steaks to win points.

This is a short, silly game I'm making with my six year old son. He designed the characters and some of the assets. I made most of the rest.

Use Space bar or Right Shift key to jump. Left & Right arrow keys to move, up arrow to climb.
It's still in development, please let me know what you think! My son is really excited about his game going live on the internet.

Music is by blimp66 https://freesound.org/s/88155/